Best DJI Pocket 2 Accessories 2020
A Post by: PGYTECH
DJI has launched its DJI Pocket 2 on October 20th, 2020. For photographers and videographers on the go, especially when compared to its previous generation, OSMO POCKET is a game-changing piece of gear.
Here are the must-have accessories to take your DJI Pocket 2 to the next level.
1. PGYTECH DJI Pocket 2 FILTERS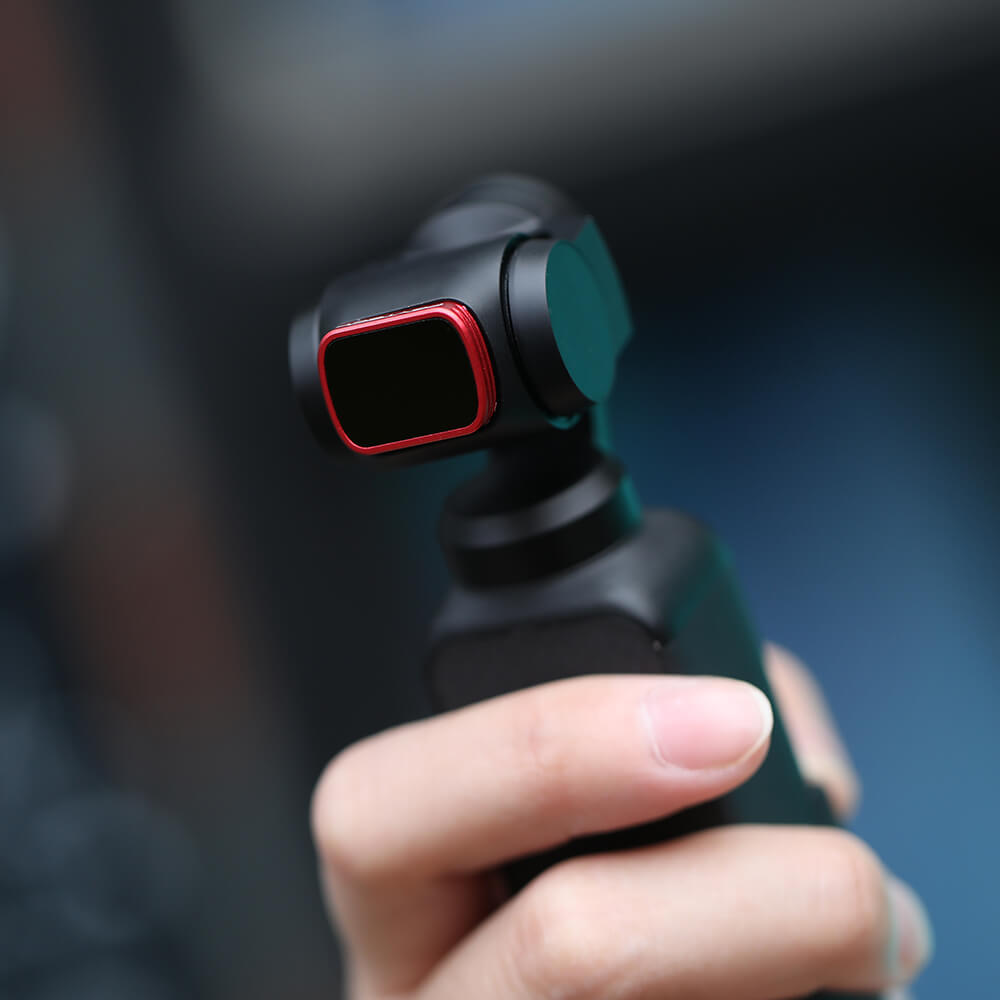 Features:
High definition image

Magnetic quick snap on the DJI Pocket 2 lens

Scratch, dust and oil resistant

light yet robust
You can choose between these different filters
ND filters: balance exposure and slow down shutter speed for time-lapse videos and photos.
UV filters: protect your lens.
CPL filters: elliminates glare from reflective surfaces, increase color saturation and improve image clarity
ND-PL Filter: prevent unwanted reflections, reduce the shutter speed and prevent overexposure to create smooth, cinematic videos
VND: As powerful as four ND filters rolled into one. Very accurately control light in 2-5 or 6-9 stops.
The OSMO POCKET / POCKET 2 FILTER (PROFESSIONAL) starts at $13.41
2.  Action Camera Suction Cup Mount
Mount your camera whenever, wherever.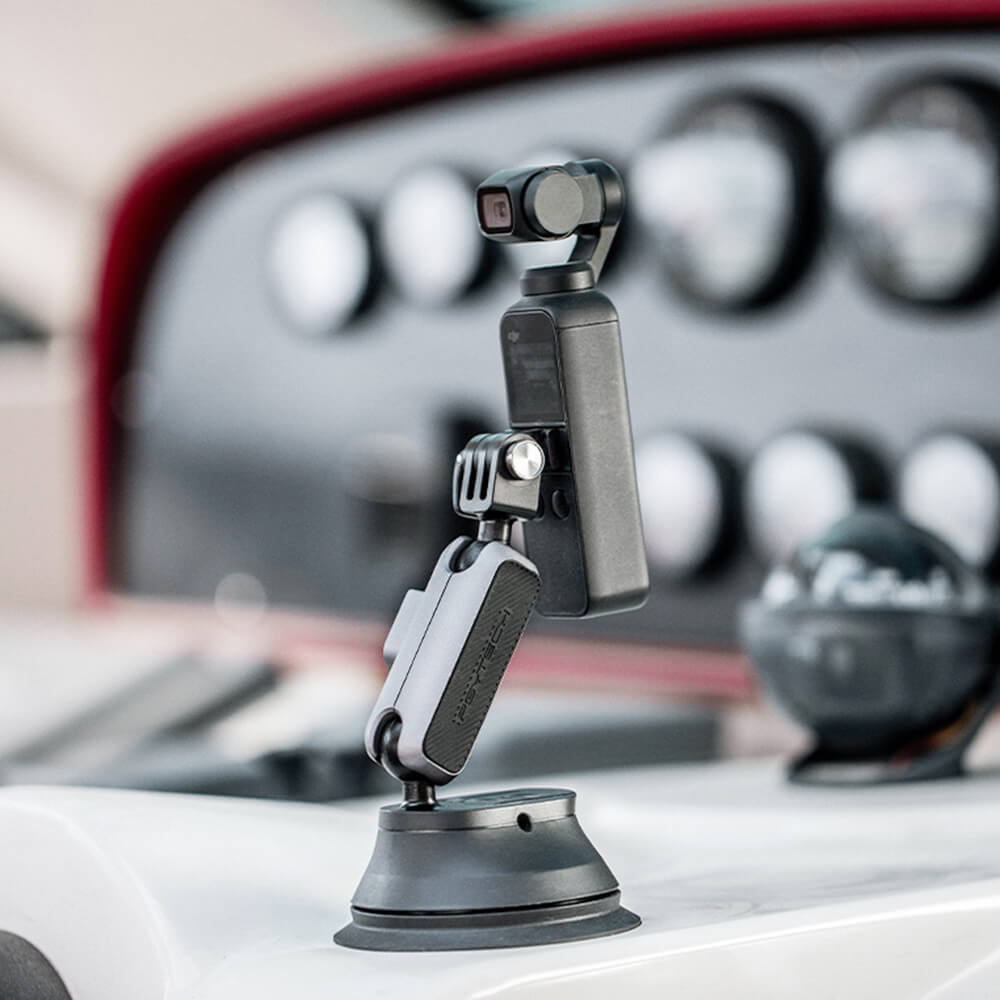 Features:
360° Rotation and tilts, hitting every angle.
Quick-release pin for easy setup
By attaching your DJI Pocket 2 onto the suction cup mount, pressing down the buckle, it will stick to your car's roof, side window, hood or windshield, allowing you to create amazing roadtrip movies from every conceivable angle. Vlog all day long while cooking or doing your makeup by mounting it onto any smooth surface, such as cupboards and walls.
 The Action Camera Suction Cup Mount starts at $39.90.
3. Action Camera Extension Pole Tripod Mini
Capturing your life in focus
Features:
Works as a table top tripod or a selfie stick

Extends 5.7 to 15.7"

3-Prong GoPro Type Mount,

1/4"-20 to 3-Prong Adapter included
The Extension Tripod works as a traditional tripod, or as selfie stick to shoot a wide angle more naturally, or to shoot remote objects with more details. The silicone material provides a comfortable grip.
The Action Camera Extension Pole Tripod Mini starts at $29.9
4. OSMO POCKET PHONE HOLDER+
Capture your life with a larger display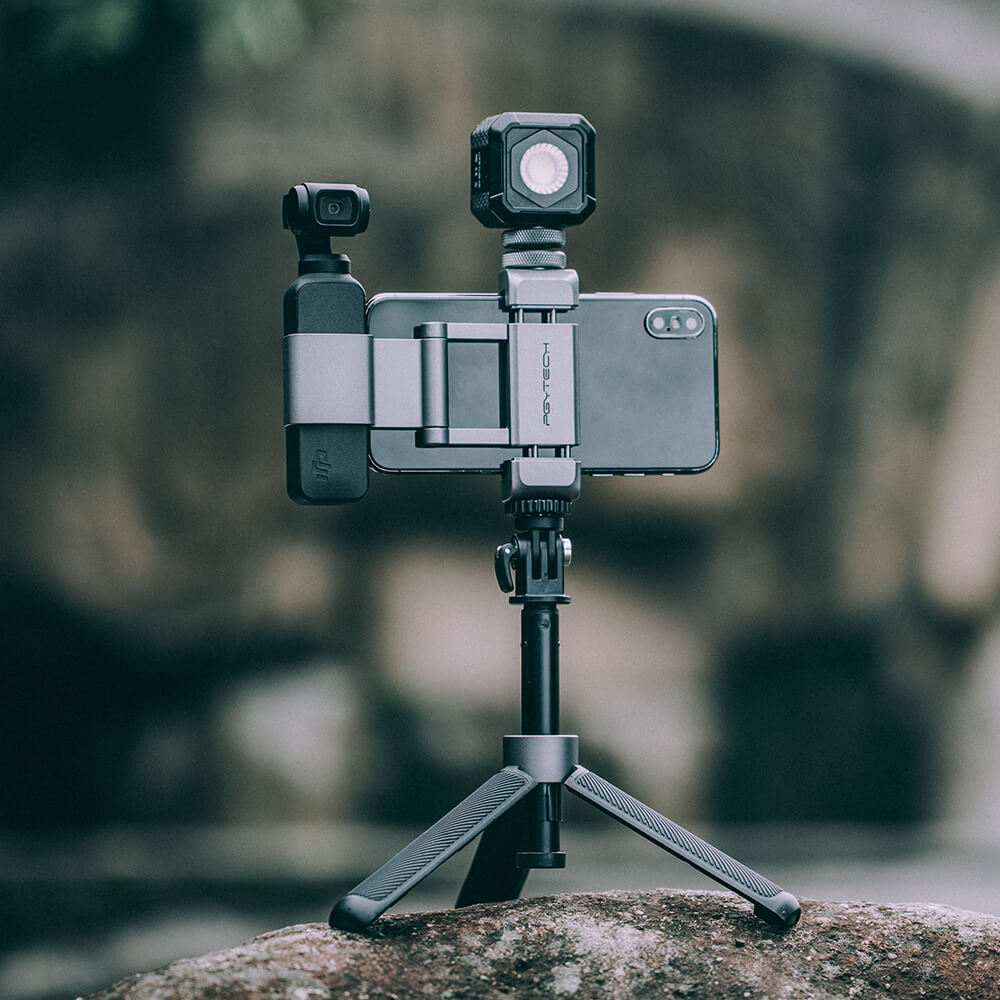 Features:
Displays your telephone as a larger monitor screen alongsde your Osmo Pocket

1/4"-20 thread for handgrip, mini tripod

Shoe mount for mics, lights and accessories

All-aluminum foldable design with nonslip padding 
The Osmo Pocket Phone Stand Plus supports phones up to 3.5" wide and contain nonslip padding to protect your phone and Osmo.
The OSMO POCKET PHONE HOLDER+ starts at $34.9
Check more accessories for DJI Pocket 2