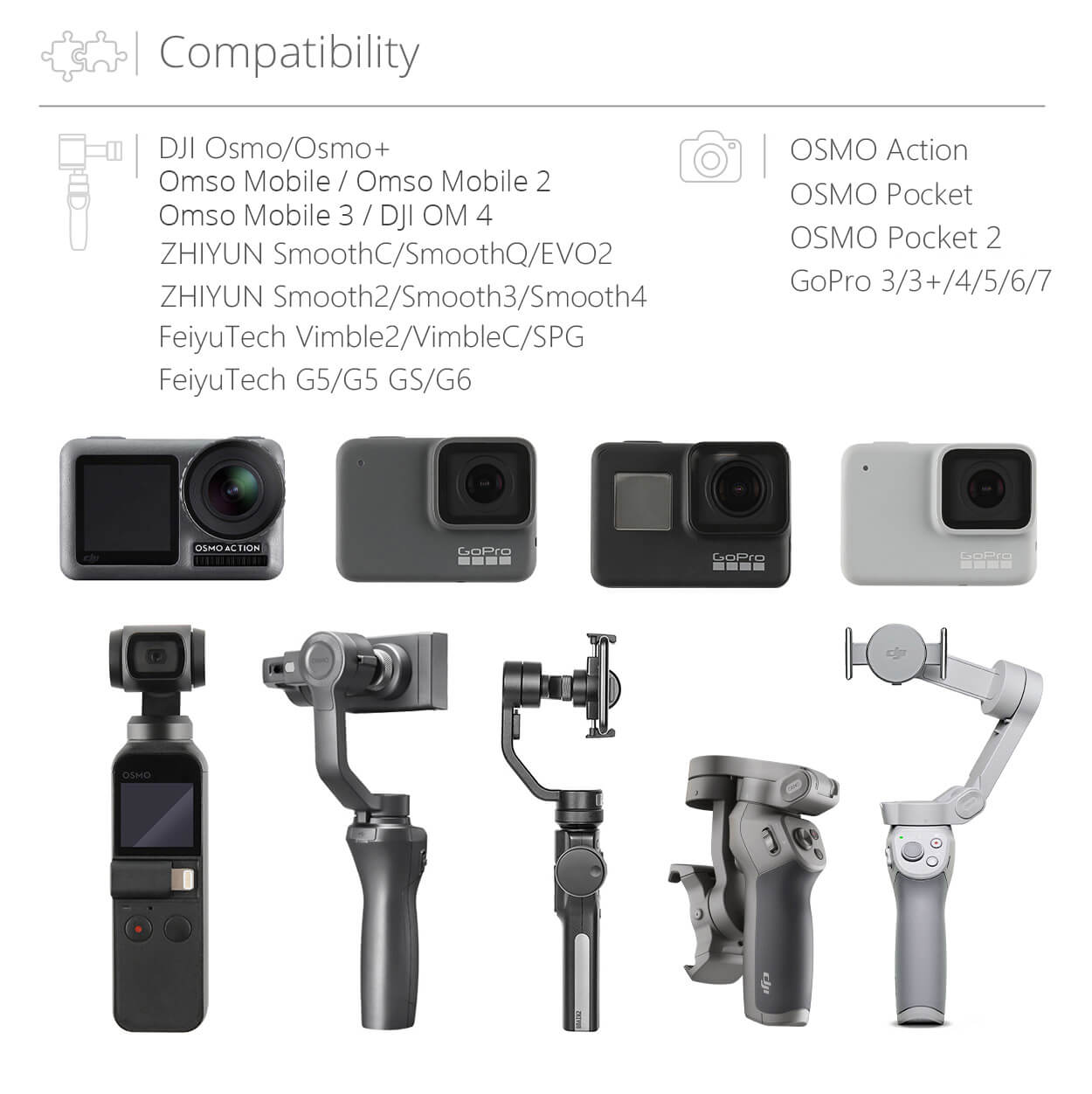 outer dimension:35cm*14cm*3cm
inner dimension:34cm*13cm*2.5cm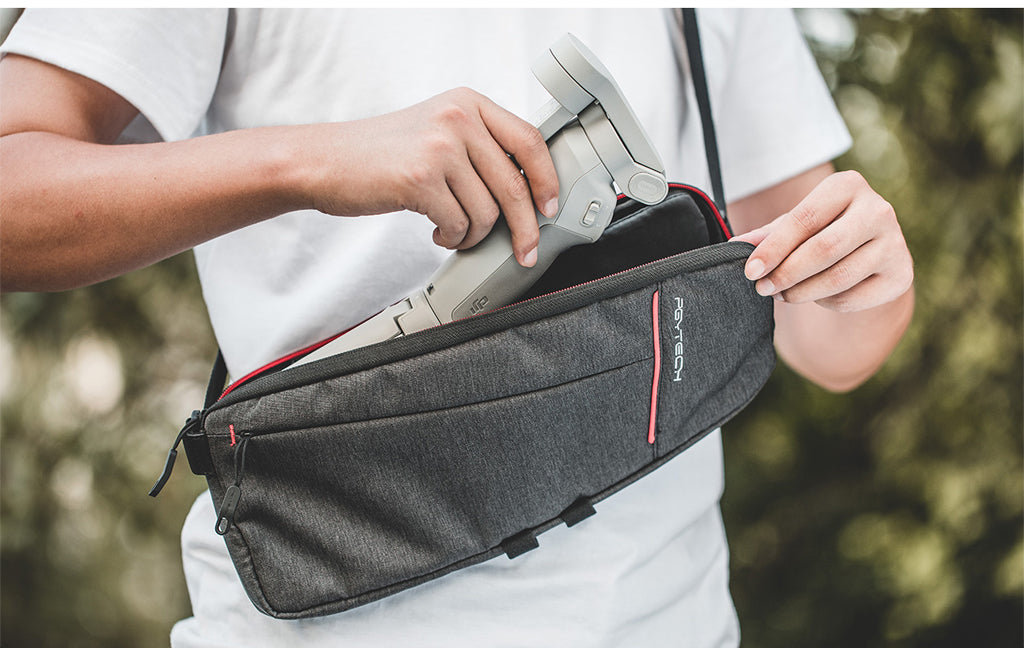 Compatible with a variety of mobile phone gimbals
Store your OSMO, Zhiyun, Feiyu and other handheld gimbal with ease.
Perfect for additional mobile photography accessories such as tripods,
USB cables and others.
Wear-resistance nylon woven belt with adjustable length
Turn it into a handbag by easily adjusting the woven belt.
With a hidden back storage space the excess belt can be stored
without affecting the style of the bag.
Water resistant IP 3-4
Protects from short-term exposure to water and extreme weather phenomena.