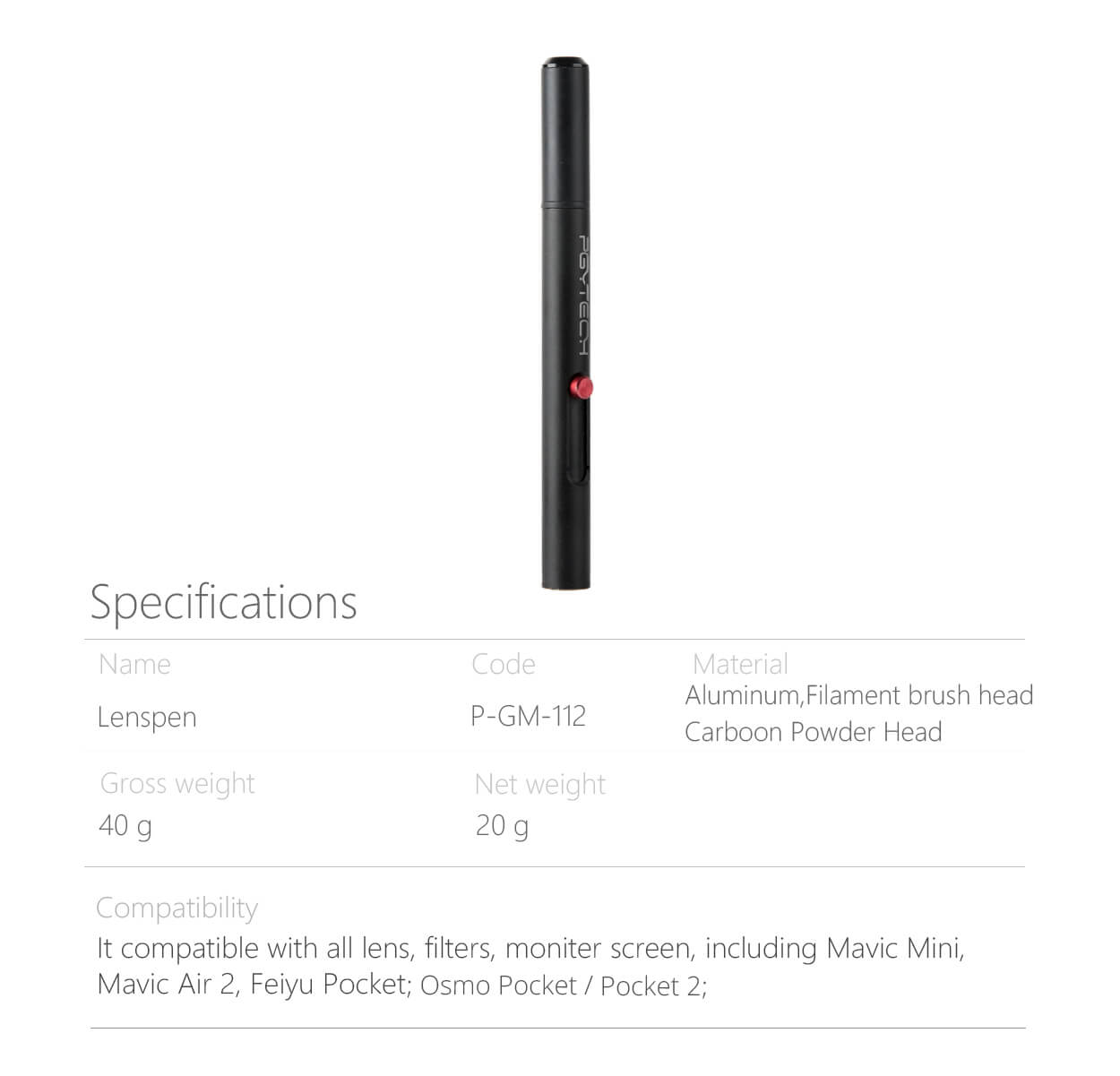 Perfect to clean the lens and body of all types of cameras, as well as projectors and other optical products and digital equipment.
New and improved double end design for
quick and easy use
Single action retractable dust removal brush and carbon made non-liquid cleaning cap.
Activated powder based carbon cleaning
compound, nothing spills or drips.
Removes effectively fingerprint and grease that may compromise your image.
Soft, retractable brush
With its long filaments, the PGYTECH Lenspen effectively
sweeps away dust and dirt from lenses and screens.

Made by high quality aeronautical aluminum alloy
Incredible hand feeling and easy to use